The GAME Stopped!!! Main St. vs Wall St...Main Street Winning!

January 29, 2021|

VIDEO LINK

TRUMP CARDS

SANTASURFING TELEGRAM POSTED BY SS AND SECRET ANON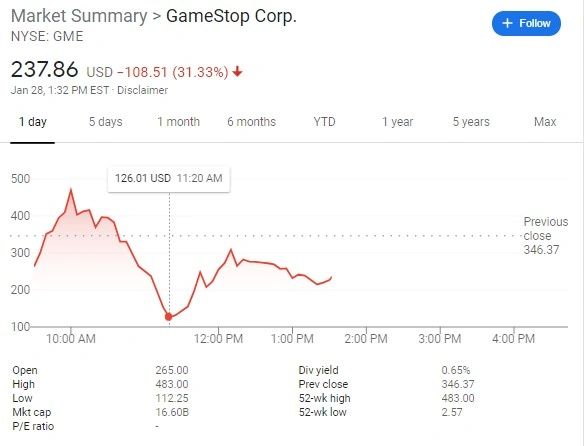 How Short Selling works:




SantaSurfing Version of translating this:

Short selling is a method to make money by the betting against the company. (More shared on video broadcast).

Trading Restricted on trading apps...Oh My Gosh...call it a non-trading app. If you can't make trades on certain stocks on a trading platform, then that platform appears to be helping the banksters to stop their bleeding!




Oh my gosh...what will happens on Friday...Options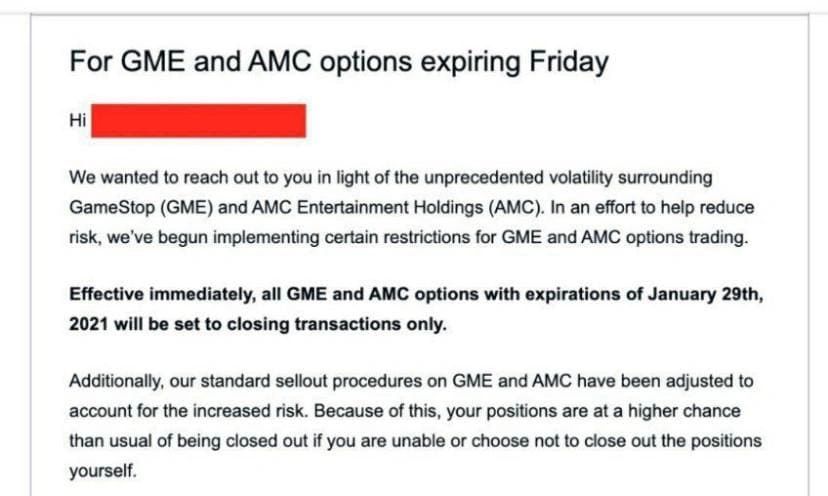 TICK TOCK Wall Street...Your day of reckoning is happening now!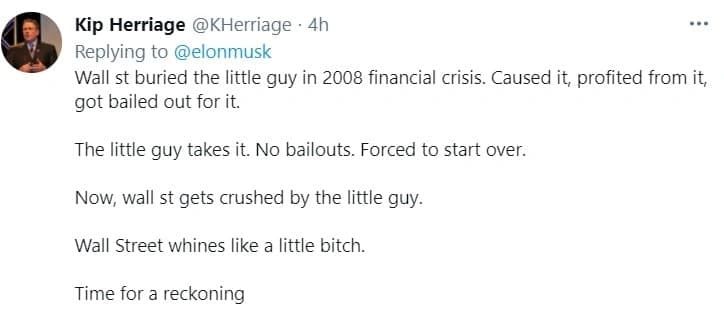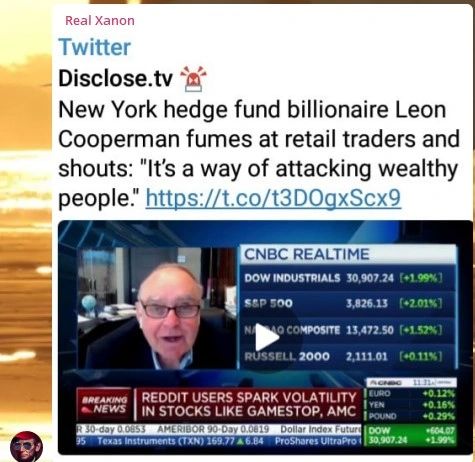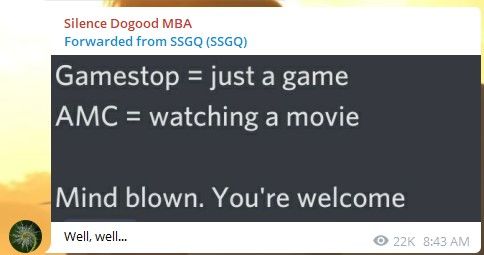 Why they want to silence us on Social Media....not because we're blowing open the truth bombs about the corrupt establishments in your respective countries...YOU'RE making huge tidal waves for these corrupt banksters / WaldoStreeters to manipulate the markets. Bankruptcy is first. But what happens when the banks cannot pony up for those paper Silver or for Options? Do they go bankrupt?

ENJOY THIS MOVIE FOLKS!

Source: Beach Broadcast
______________________________________________________

If you wish to contact the author of any reader submitted guest post, you can give us an email at UniversalOm432Hz@gmail.com and we'll forward your request to the author.
______________________________________________________

All articles, videos, and images posted on Dinar Chronicles were submitted by readers and/or handpicked by the site itself for informational and/or entertainment purposes.

Dinar Chronicles is not a registered investment adviser, broker dealer, banker or currency dealer and as such, no information on the website should be construed as investment advice. We do not support, represent or guarantee the completeness, truthfulness, accuracy, or reliability of any content or communications posted on this site. Information posted on this site may or may not be fictitious. We do not intend to and are not providing financial, legal, tax, political or any other advice to readers of this website.

Copyright © 2021 Dinar Chronicles