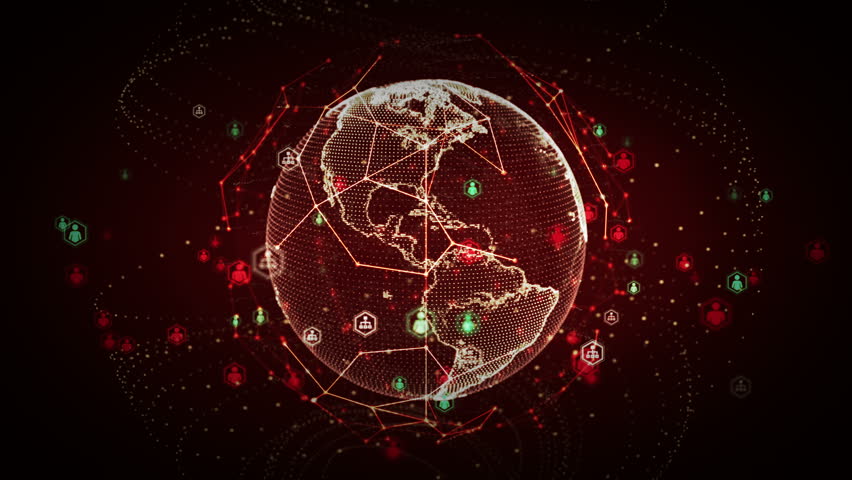 OPDIS INTELLIGENCE ALERT - January 4, 2021

(Disclaimer: The following is an overview of the current situation of the world based on intelligence received from several sources which may or may not be accurate or truthful.)

[Full Report]:

The 2020 US election fraud continues to be exposed as January 6th quickly approaches.

China's economy is on the path to collapse which is why the [C]hinese [C]ommunist [P]arty has been attempting to influence the outcome of the 2020 US election in favor of [B]iden through the C19 virus and espionage.

[B]iden is compromised and will become a puppet for the CCP through blackmail.

Rumors suggest President Trump and Vice President Pence are going to pull a Thomas Jefferson on January 6th.

https://en.wikipedia.org/wiki/Presidency_of_Thomas_Jefferson

Jefferson ran for president in the 1796 election as a Democratic-Republican, but finished second in the electoral vote to Federalist John Adams; under the laws then in place, Jefferson's second-place finish made him the Vice President of the United States. Jefferson strongly opposed the Federalist program, including the Alien and Sedition Acts, and the nation became increasingly polarized. Jefferson and Adams were once again the major presidential candidates of their respective parties in the 1800 presidential election, and Aaron Burr was the Democratic-Republican Party's vice presidential nominee. Adams's campaign was weakened by unpopular taxes and vicious Federalist infighting over his actions in the Quasi-War. The Democratic-Republicans accused the Federalists of being secret monarchists, while the Federalists charged that Jefferson was a godless libertine in thrall to the French.

Under the election system in place at the time, the members of the Electoral College were permitted to vote for two names for president; any tie would be decided in a contingent election in the United States House of Representatives. Jefferson and Burr each received 73 electoral votes, while Adams finished in third place with 65 votes. The House of Representatives, still controlled by the Federalists, held a contingent election in February 1801 to decide whether Jefferson or Burr would accede to the presidency. Though some Federalists preferred Burr, Federalist leader Alexander Hamilton strongly preferred Jefferson. On the thirty-sixth ballot of the contingent election, enough Federalist congressmen abstained from the vote to allow Jefferson to win the presidency. Jefferson regarded his victory as "America's Second Revolution," and he hoped to transform the country by limiting government and weakening the power of elites.
In other words, a Contingent election might occur on or after January 6th.

https://en.wikipedia.org/wiki/Contingent_election

VP Mike Pence's decision on January 6th will decide his fate and the fate of the 2020 US election.

In other news, the latest C19 relief bill actually includes a 180-Day countdown for the government and all agencies to disclose their knowledge of UFOs.

https://sea.ign.com/news/167420/the-latest-covid-19-bill-includes-a-180-day-countdown-for-ufo-disclosures

This coincides with the "drip" disclosure plan suggested by some groups within the Alliance.

However, disclosure is now speeding up as we were told just last month about the existence of a "Galactic Federation".

The existence of a Galactic Federation has been known for years and was only just recently brought up in the mainstream media.

Although, it seems the CIA has known about a "Galactic Federation" since the 1980's.

https://www.collective-evolution.com/2020/12/17/declassified-cia-document-shows-remote-viewing-attempt-of-a-galactic-federation-headquarters/

Whatever the outcome of the US election is; 2021 is the year when humanity defeats the [D]eep State Cabal and takes back control over the planet.

The Great Conjunction occurred on December 21st, 2020 which means we are now in the Age of Aquarius.

https://stylecaster.com/great-conjunction-december-2020-meaning/

It is time for humanity to recognize itself as a collective consciousness and advance spiritually and technologically.

The first step is getting rid of the [D]eep State Cabal.

The second step is a new financial system, debt jubilee, and redemption of currencies.

The third step is disclosure.

Trust the plan.
______________________________________________________

If you wish to contact the author of any reader submitted guest post, you can give us an email at UniversalOm432Hz@gmail.com and we'll forward your request to the author.
______________________________________________________

All articles, videos, and images posted on Dinar Chronicles were submitted by readers and/or handpicked by the site itself for informational and/or entertainment purposes.

Dinar Chronicles is not a registered investment adviser, broker dealer, banker or currency dealer and as such, no information on the website should be construed as investment advice. We do not support, represent or guarantee the completeness, truthfulness, accuracy, or reliability of any content or communications posted on this site. Information posted on this site may or may not be fictitious. We do not intend to and are not providing financial, legal, tax, political or any other advice to readers of this website.

Copyright © 2020 Dinar Chronicles