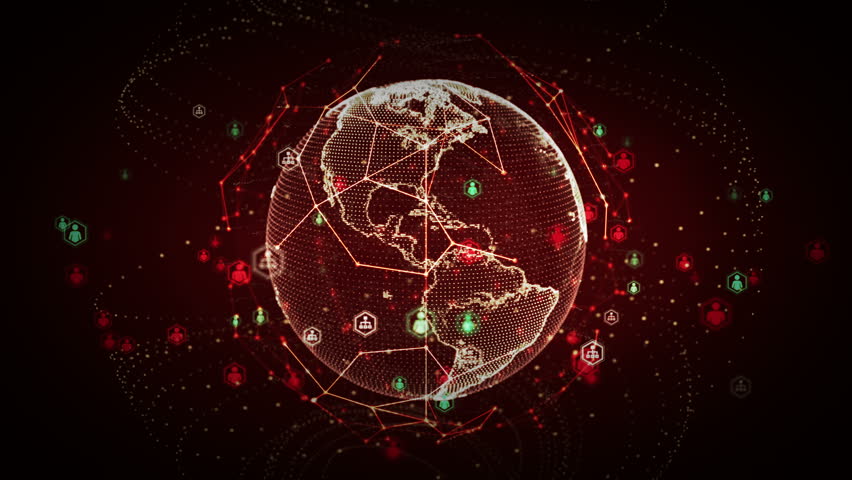 RV/INTELLIGENCE ALERT - October 3, 2020

(Disclaimer: The following is an overview of the current situation of the world based on intelligence received from several sources which may or may not be accurate or truthful.)

[Full Report]:

[Cue] Post 4726:

https://twitter.com/DeptofDefense/status/1306232167769411584




[1:35]




https://www.military.com/video/air-force-harnessing-power-directed-energy




MIL SAT application(s).
The Department of Defense admits the reality of Directed Energy Weapons (DEW) capability in space by Russia or China.
Wildfires in the US caused by the [CCP] via DEWs?
Where did [C19] originate from?
Chinese Scientist Dr Li-Meng Yan claims [C19] came from a government lab in Wuhan and the [CCP] is out to silence her.
[https://www.ndtv.com/world-news/chinese-virologist-li-meng-yan-claims-coronavirus-was-made-in-wuhan-lab-report-2295323]
[Cue] Post 4722:
Add it all up.




1. Virus




2. Riots [organized _ANTIFA]




3. Fires




The 'Why':




https://www.youtube.com/watch?v=cUxilJznKyY




Make no mistake, they will not concede on Election Night.




Make no mistake, they will contest this legally in battleground states.




Make no mistake, they will project doubt in the election results




Make no mistake, they will organize massive riots and attempt Anarchy-99 design




Playbook known.
Who is working with the [D] Party?
The [D] Party winning the US 2020 election is also in the interest of the [CCP].
However, both the [D] Party and the [CCP] are losing ground.
Europe is now following Trump's stance on China.
[https://www.bloomberg.com/opinion/articles/2020-09-05/europe-just-declared-independence-from-china]
Meanwhile, confessions of voter fraud have reached the mainstream media.
[https://nypost.com/2020/08/29/political-insider-explains-voter-fraud-with-mail-in-ballots/]
[D] Party involvement?
Recently, Trump [POTUS] and Melania [FLOTUS] tested positive for [C19].
[DS] planned 2nd wave of [C19] involving Trump a week before the election?
[DS] outmaneuvered?
Arrests incoming.
In other recent developments, the Abraham Peace Accord in the Middle East was a significant step toward GESARA as global peace is an essential prerequisite.
Sources claim that enough world peace has been achieved to prevent a 3rd World War from breaking out.
However, the old paradigm bubble formed by the Cabal over the centuries is now bursting.
Countries are now willing to settle old scores which has resulted in the Nagorno-Karabakh conflict to erupt into all out war once again.
However, this conflict is expected to be settled peacefully, once and for all.
Other old scores such as the Korean War is also expected to be settled.
The President of South Korea is offering to declare an end to the Korean War.
[https://en.yna.co.kr/view/AEN20200923010100315]
According to sources, Trump is expected to address the World Trade Organization which may trigger a worldwide currency reset.
Signs of the Great Awakening are beginning to show as major banks are going under, the public is no longer recognizing Royals, Cabal players tied to pedo_philia are panicking, CEO's of various companies are resigning, and the pandemic narrative is falling apart.
Below is an updated list of resignations worldwide:
[https://www.resignation.info/list]
More and more people are waking up and wanting change.
The more people wake up, the more change manifests.
Change is coming, and it's coming fast.
[Cue] Post 1082:
POTUS & JFK JR.




Relationship.




Plane crash 1999.




HRC Senate 2000.




The "Start."




Enjoy the show.
[https://operationdisclosure1.blogspot.com/2020/09/potus-weve-got-it-all-on-tape-partially.html]
"And we've caught 'em.




We've caught 'em all.




We've got it all on tape." -- President Donald J. Trump
[https://operationdisclosure1.blogspot.com/2020/10/potus-its-about-time-that-something.html]
"I tell ya, we caught 'em cold.




It's about time that something happens, OK?!!




It's about time that something happens.




It's enough!!




We got plenty of information on these crooks.




Bunch 'a crooks.




A thing like that's never happened in the history of our country.




And it's about time that something happens!!!" -- President Donald J. Trump
______________________________________________________
If you wish to contact the author of any reader submitted guest post, you can give us an email at UniversalOm432Hz@gmail.com and we'll forward your request to the author.
______________________________________________________
All articles, videos, and images posted on Dinar Chronicles were submitted by readers and/or handpicked by the site itself for informational and/or entertainment purposes.
Dinar Chronicles is not a registered investment adviser, broker dealer, banker or currency dealer and as such, no information on the website should be construed as investment advice. We do not support, represent or guarantee the completeness, truthfulness, accuracy, or reliability of any content or communications posted on this site. Information posted on this site may or may not be fictitious. We do not intend to and are not providing financial, legal, tax, political or any other advice to readers of this website.
Copyright © 2020 Dinar Chronicles