If you have kids you know they need to hear things over and over again to learn and digest.

Assimilation can take time, especially when a habit or mindset needs to be shifted! But often our memory kicks in, and all we think about is that we've heard it all before, and it's just the same thing...

It is NOT. Especially now.

Enormous changes are happening that are creating vast changes in how you see and experience yourself and others.

A sea-change has occurred.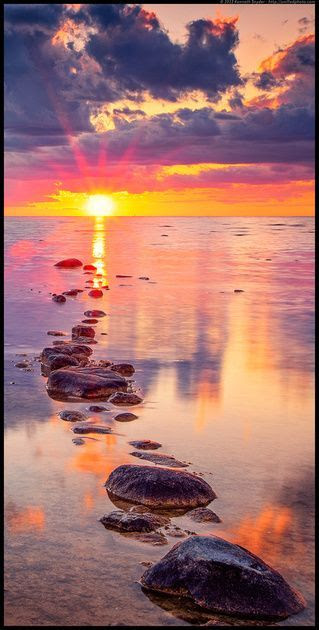 Old ways and old infrastructures are crumbling.

You are an immortal being of Light. You have total freedom in how you choose to experience and respond to these changes.

Even when confronted with confusion, stress, anger and frustration – you have the freedom to choose your perspective.

Your role as lightworker is to hold the intent for LOVE to flow abundantly.

Try not to resort to judgment when there is any disagreement. Stay peaceful and calm, and use your discernment. When you eliminate preconceived ideas, you won't be driven by your need to be right.

Be willing to look at all angles and listen to all perspectives – with an open heart.

Notice how ANGLE and ANGEL are made up of the same letters!

An angelic being accepts all angles. :)

These sea-changes are enormous, and many people can feel separate as they acclimate to them. Love is accepting that every member of a family or group plays an essential part – even if their role is to invite harmonious acceptance due to their differing view.

If you feel better than everyone else, your energy is divisive and destroys Love.

Everyone is here on Earth to uplift and support each other. Highly evolved and gifted people are no exception. They just happen to be at the helm of the evolutionary shift – inspiring others to greatness by demonstrating what is becoming more and more possible for more and more of us.

Everyone has a meaningful life purpose.
There are no exceptions.
Love never judges one individual better than another.
Don't fear who you are, in case others may judge you.

Consider what it means to be at ONE with everyone, ONE with Source. You are ONE heart, mind and soul – all connected through the Source that is all.

To exclude anyone is absurd…

Accept all differences. Grant all individuals Freedom.

Everything in your life is part of the path you chose to follow before you were born.

Follow your path. Focus on your brilliance. You'll be set free!

Much Love,

Tania Gabrielle